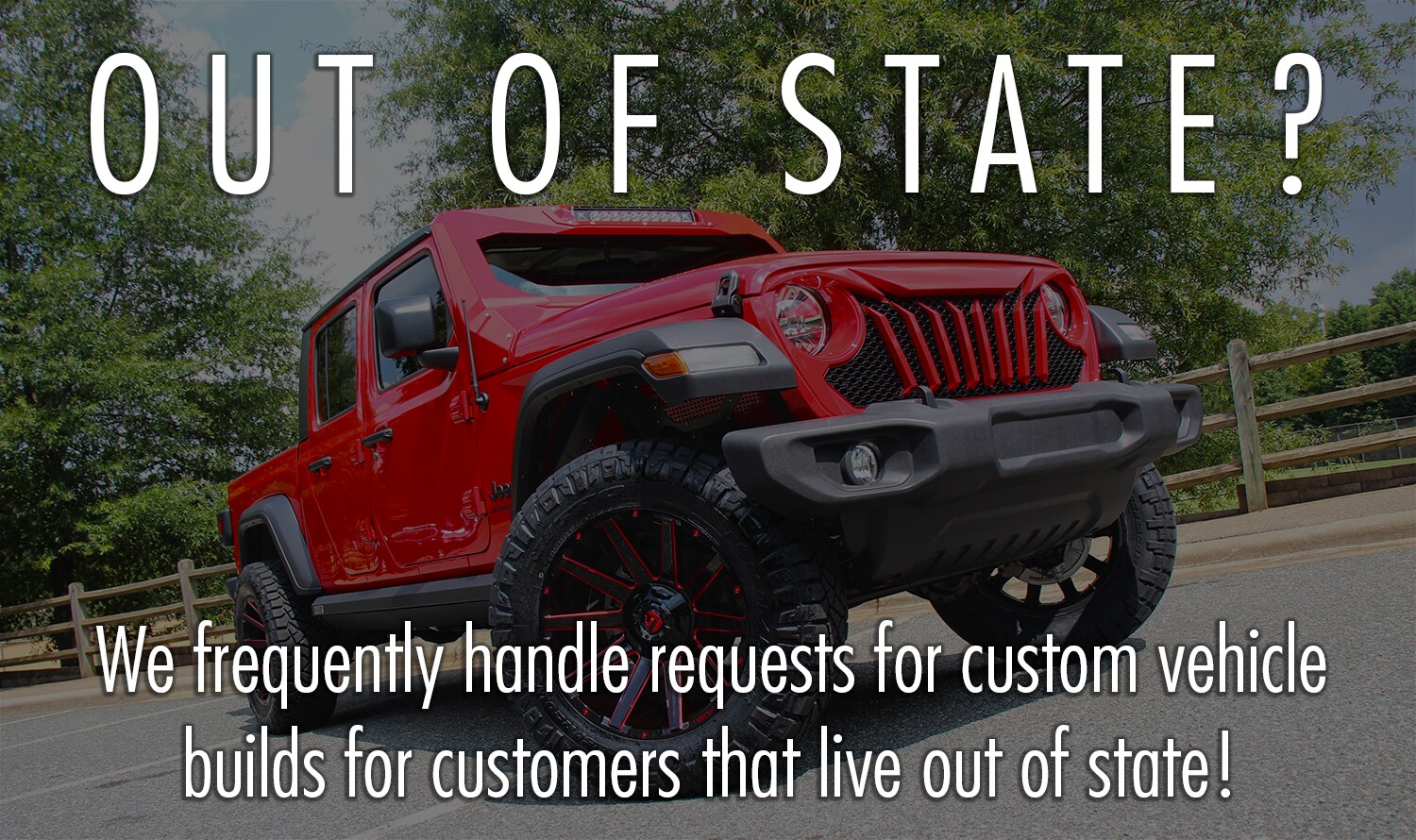 We are often asked questions regarding whether Carolina Custom will build and ship vehicles to out-of-state customers and the answer is YES! We will work with you on each step of your build to ensure your peace-of-mind. We will happily provide you with ongoing progress photos and videos of your build from start to finish. Once your build is complete, there are two options for delivery of your vehicle:
Nationwide Shipping: We have several vehicle transport companies that we can refer you to, with whom you can make direct arrangements for transport.
Fly-In, Drive Away: This is the most popular option. Customers will simply fly in to nearby Charlotte-Douglas International Airport and we will pick you up. You'll then drive your newly customized vehicle home!